All

Product Information Brochures

Flag and Banner Construction Diagrams
Banner Shapes and Construction
Ave Banner / Light Pole Banner Shapes
Avenue Banner / Light Pole Banner Positioning
Paarade Sashes - Types, Structure
Self-Standing Presentation Banner and Rigging
Attention Flag Shapes and Diagrams
Across the Street Banner and Rigging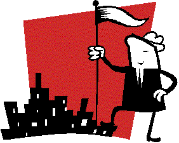 We have set up various helpful Templates and Product Diagrams and organized them by category. In many cases they can ve customized further. Call or contact us for further information or to receive a quote.
Take a look at the product group.
A Picture or Diagram is truly worth a thousand words.
Imagine the Possibilities!